News & Tips
Posture Tips for Travel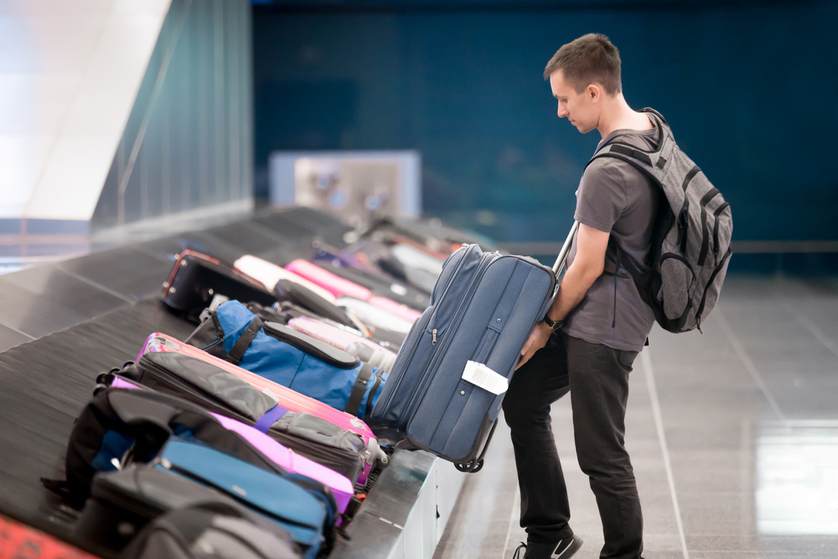 The adventure begins and finally you are heading off on your journey! You can already sense the relaxation of having a break from work and a change of scenery… The next step is one that physios often get involved in – treating the back strain from lifting the suitcase from the taxi or the rotator cuff tear from taking luggage from the carousel. It's enough to ruin your holiday! When you are going away there is often a lot going on, distractions and everything is rushed. Your body is quite good lifting and carrying if you give it plenty of preparation and warning. Of course, ideally, preparation started months before with some strength and conditioning at the gym or a sport.
Here are some tips to help avoid pain/injury whilst travelling
:
Preferably start with a wheelie suitcase.
Have your suitcase up off the floor for packing (and stand upright now and then whilst packing it).
Know the weight of any suitcase you are about to lift – injuries can occur even when lifting a suitcase lighter than expected!
Take a moment to prepare by engaging your core and shoulder muscles before lifting bags in and out of a taxi, onto weighing belt, and off a carousel. Particularly with taking a bag from a carousel, set your shoulder blades back.
When lifting try to keep the case close to you, and avoid your torso being in a side-bent or rotated position.
If you have shoulder or neck problems ask for help with overhead lockers
Whether you are in a plane, train or automobile take a moment to adjust the seat. A lumbar roll behind the small of your back, even one fashioned from a jumper or towel, can assist with lower back and neck pain.
Take breaks from sitting to move around, and do exercises such as calf raises, glute squeezes and shoulder rolling whenever possible.
Good luck and happy, pain free travels!
Our Mission:
To enhance the overall physical health, fitness, and quality of life for our patients. We provide high quality, comprehensive and individualised physiotherapy services.
Ask A Question