News & Tips
Trip to Cradle Mountain – Justine Trethewey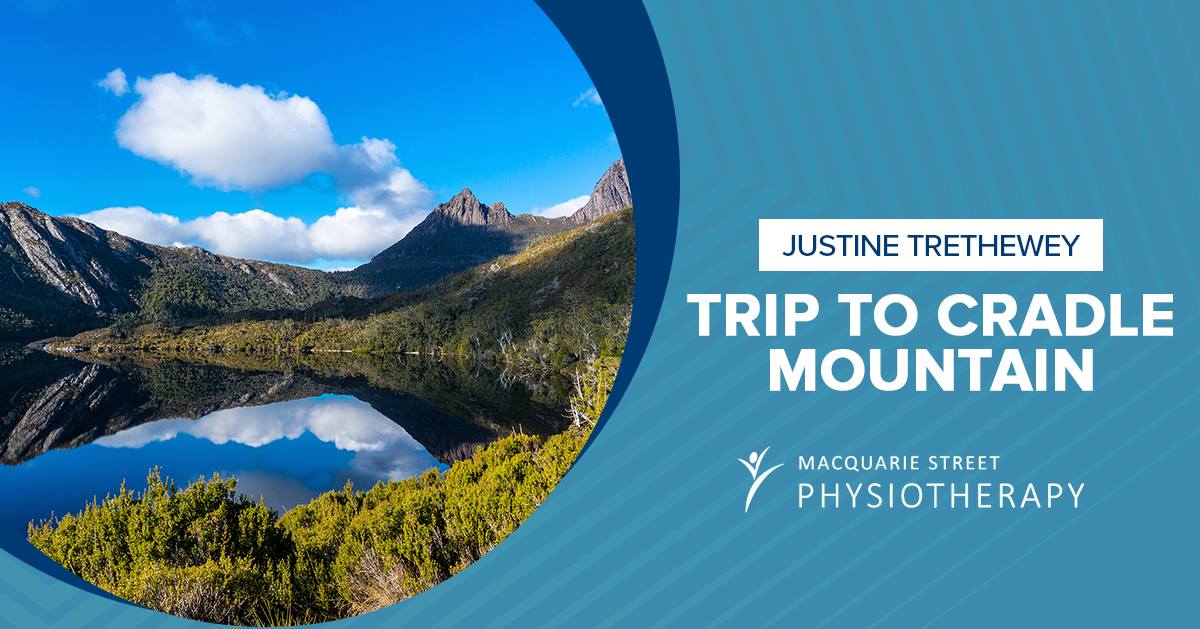 Trip to Cradle Mountain – Justine Trethewey
The unusually good weather made a recent walking trip at Cradle Mountain, Tasmania all the more enjoyable for me last month. Having met up with my walking pal in Hobart, we drove north and stayed nearby, taking day walks through the beautiful alpine country.
The first morning was cold!
But it soon warmed up as we ascended:
I was happy to have spent the past month working on glutes and quads strength, as parts of the walk were quite steep and tricky. It helped to have some tape for my right patella and good sturdy boots as well. Along with this, plenty of breaks to take in the spectacular views, along with snacks and good company made the whole trip a real success.
Well recommended for walkers of various levels!
Cradle Mountain is also where the 7 day Overland track commences for those who really like a challenge!
Maybe next time!
Our Mission:
To enhance the overall physical health, fitness, and quality of life for our patients. We provide high quality, comprehensive and individualised physiotherapy services.
Ask A Question